Tipoff: 8:05 pm CST
Location: Devaney Center - Lincoln, NE

Television: ESPNU

Live Stats and Internet Radio: Huskers.com
Radio: IMG Husker Sports Network | KLIN 1400 in Lincoln - KFAB 1110 in Omaha - KRVN 880 in Lexington

Play by play - Kent Pavelka Color - Matt Davison
Senior night. The last gasp for Huskers Bo Spencer, Caleb Walker, Brandon Richardson, and Toney McCray in front of their home crowd. I've enjoyed watching these young men give their full effort this season, and despite what record they end up with...they all gave it their best efforts. We wish them the best of luck tonight on their home court against the Hawkeyes of Iowa.
Speaking of Hawkeyes, we had a chance to exchange some questions with Ross from Black Heart Gold Pants, our SB Nation sister site. We discuss Iowa and Nebraska, as well as the direction of both teams, the new conference, and tonight's predictions. Thanks Ross!
CN: Iowa and Nebraska seem to have been going in opposite directions since we stole one from you guys in Iowa City. What do you think about that? Is Iowa liable to take a squat on this one, or are they for real?
Ross: I have mixed feelings with how Iowa's done since that game -- probably about 80% happy, 20% annoyed. Happy because they've gone 4-4 since then, including a pair of really great wins over Indiana (something you guys can also celebrate -- high five!) and Wisconsin.
Annoyed because if Iowa could have found a way to win that Nebraska game (as well as a few other bad losses, like Campbell, Clemson, and at Penn State) they could be legitimately in the NCAA bubble discussion.

As far as this particular game goes, my expectations are fairly low. Iowa put together a pair of nice back-to-back road wins at the start of B1G play, knocking off Minnesota and Wisconsin, but road games have been a disaster since then. On paper, Nebraska is the worst team Iowa's played on the road in that stretch (other than Penn State, perhaps) but I'm not sure that will matter much. Nebraska has played pretty well at home, Iowa has played pretty badly on the road, and it's not like I've forgotten what happened the last time our teams tussled.
CN:
I've watched Matt Gatens since he was a freshman, and seen him quietly turn into one heck of a player. Tell us, is he NBA material, and what do the Huskers need to do in order to stop him from another 30 point performance?
Ross:
I would like to say he's an NBA player, but I think that would probably be a lie. He's developed into a pretty solid, feisty defender and a good three-point shooter (and lately he's obviously been an insanely good three-point shooter), but I doubt he's good enough at either of those things to make the jump to the next level. The ideal comparison would be Kyle Korver, who's carved out a very nice NBA career thanks to some excellent long-distance shooting, but I don't think Gatens is in Korver's class in terms of long-range marksmanship.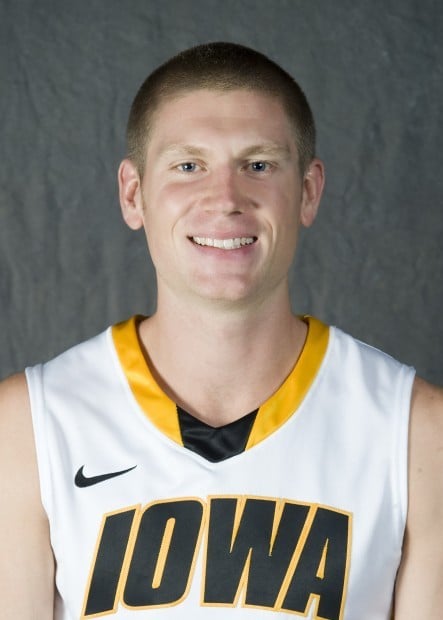 I think Gatens' professional aspirations will have to be satisfied by Europe.

As far as what Nebraska needs to do to stop him... they might be best off to let Gatens get his points and focus on stopping the rest of the team. Gatens went for a career-high 33 points against Wisconsin last week -- and Iowa barely won because he got very little help. He had 22 against Illinois (despite some airtight defending), making several difficult, contested shots. Unfortunately, no one else on the Iowa team really gave him much help. If he continues to shoot the way he has the last four games, there's not going to be much Nebraska can do to stop him -- it would be hard to play him much tighter than Illinois did and he still had a very good game. I think Nebraska would be better off doing what it can to limit the likes of Whtie, Marble, and Oglesby.

CN: Iowa seems to keep good kids in state, despite competing with at least two other programs in state that have managed to send a team deep into the NCAA Tourney. Nebraska can't even keep up with one in-stater, Creighton. What's the Hawks' secret?
Ross:
Actually, Iowa's success at keeping big-time talent to stay home is a pretty recent development (as in the 2012 recruiting class). Matt Gatens is a bit of an exception to that trend, but he's an unusual case compared to several other high-profile in-state recruits. Gatens' father played for Iowa, his mother was an Iowa cheerleader, and he spent his entire life in Iowa City; he dreamed of being a Hawkeye since he could dribble a basketball. It would have taken a lot to
not
commit to Iowa -- although, lord knows, if he had known what was in store with the Todd Lickliter era, he might have looked at some other options. Adam Woodbury, a 4* center out of Sioux City, is one of the jewels of their 2012 class and Iowa did manage to beat out Roy Williams for his services -- but that was quite a change of pace. Williams did sign Marcus Paige, a 4* point guard of Marion, to his 2012 class and in the past he's poached Iowa for the likes of
Harrison Barnes
, Kirk Hinrich, Nick Collison, and Raef LaFrentz. Iowa's recent success is all due to the tenacious recruiting of Fran McCaffery. He attended dozens of games featuring Woodbury (and fellow 4* recruit Mike Gesell) and generally just recruited the hell out of them.

CN: Roy Marble looks like a potential star. What does the future of Iowa Basketball look like in the near future?
Ross:
Marble has really looked like a star-in-the-making for much of this season. He was pushed into the point guard role for most of this season because Bryce Cartwright, the incumbent, has spent most of the season injured (or, when healthy, making really awful decisions).
It's a role he's excelled in, though: he's second on the team in points, assists (with a better assist:turnover ratio than Cartwright has), and steals, as well as fourth in rebounds. There's also a nice young nucleus around Marble, between freshman forward Aaron White (10.3 ppg, 5.5 rpg), sophomore forward
Melsahn Basabe
(8 ppg, 5 rpg), and freshman guard
Josh Oglesby
(6.2 ppg). That nucleus figures to get better with the addition of those aforementioned big-time recruits (Woodbury and Gesell), too.

That said, it's not going to be easy to replace a player like Gatens next year, especially his poise under pressure and his shooting (he's Iowa's best free throw shooter and three-point shooter). The goal next year should be to take a small step forward from this year (winning more of the games they "should" win would help a lot in that regard) and put themselves into tournament contention. The year after that is probably the first year where they can seriously think about doing some damage in the Big Ten (and NCAA Tournament), depending on how good Woodbury and Gesell wind up being.

CN: I think it's safe to say that NU fits in with regards to football. How do you think we will fare in the Big Ten over the next several years on the basketball court?
Ross:
I have to confess, I'm not hugely familiar with your depth chart or your incoming recruits. It looks like your top five leading scorers this year are all either seniors or juniors, though, which means they're going to need to be replaced (either next year or the year after).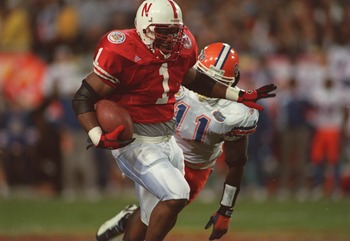 If there are some promising players waiting in the wings or a nice influx of talent coming in via recruiting, then you might be in good shape for the future. That said, the Big Ten has been a very difficult conference when it comes to basketball over the last few years and I don't see it getting easier: Michigan State and Ohio State recruit well year in and year out, Indiana and Michigan are on the upswing, and Wisconsin and Purdue are perennially very solid. It's going to be difficult to crack the upper half of the Big Ten.

If Sadler ends up being replaced, the future gets even murkier. As an Iowa fan, I know all too well how quickly a bad hire can torpedo a basketball program (see: Lickliter, Todd). Ultimately, though, I think Nebraska will be a bottom-half of the Big Ten team until Sadler (or his replacement) figures out how to either hit the jackpot with under-the-radar talent or find a way to convince blue-chippers to head to Lincoln.

CN: Prediction??
Ross: I'll probably wind up jinxing Iowa, but... Iowa 65, Nebraska 60. Iowa's generally been playing pretty solid defense of late (even in the loss to Illinois on Sunday, the defense wasn't that bad), so I don't think they'll give up 48 points in a half again this time. I think Gatens will get just enough help from Marble and White for Iowa to sneak out of Lincoln with a road win.

CN: Extra Credit - Bigger Mess...Lawrence Phillips or Brandon Wegher?
Ross: Wegher probably wasted more talent since he only played a single season before basically washing out of football, while Nebraska did get multiple years (and at least one national title) out of Phillips, if memory serves. On the other hand, the only arrest Wegher had in his downward spiral was a public intox last fall. Phillips had a far more... colorful history with the law. Also, Wegher just knocked girls up -- he didn't knock 'em around. So I think Wegher would have to settle for the silver medal in the bigger mess category -- Phillips takes home the gold.

-----------------------------------------------------------------------------------------------

Thanks again Ross, and best of luck this evening.

Go Big Red!