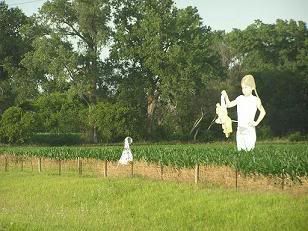 What passes for excitement in Western Iowegia...
As seen on US Highway 30  east of Woodbine, Iowa, this roadside art of a young girl scowling at her dog is planted in a corn field.  The landowner swaps this scene with another one of a guy painting every couple of years or so.
Hey, it's the month of Corn...
Football season is still 8 weeks away...
What do you expect?