To kick off their annual trip to the Rice Invitational, the Huskers take on the Texas A&M-Corpus Christi Islanders on Friday. This is the eighth time in the last nine years that Nebraska has participated in the Rice Invite in Houston.
Nebraska record: (3-1, 0-0 Big 12)
TAMU-CC record: (9-1, 0-0 Southland)
Game Time: 1 p.m. CST
TV/Radio: none
Webcasts: Huskers.com Live Stats
Projected Starters
TAMU-CC will start Houston native Will Norman. The senior southpaw put up a 70:27 SO:BB ratio over 81.0 innings last season, with a 4.33 ERA. The official athletic department site can't help but cherry-pick his stats, though, pointing out that his "ERA drops to 3.33 if take away rough outing in first start where he allowed nine earned runs in just over two innings". Ignoring the odd grammar, it reminds me of an old saying my grandpa's fond of: "Sure, and if a frog had longer legs, his ass wouldn't drag on the ground."
Tony Watson was slated to start Friday's game, but due to his suspension, Drew Bowman will take his place. Bowman was on the Arizona State team that faced the Islanders last season, but he didn't pitch in the 10-2 ASU victory.
Bowman has only pitched three innings this season, but here's his out-type breakdown anyway:
Not much to see yet in terms of trends, but down the line, I think you'll appreciate this info, and find it to be insightful. At least that's the idea...
Offensive Breakdown
While Nebraska's offense isn't rolling quite yet, TAMU-CC is running on all cylinders. Last week, against Grambling State, the Islanders scored 19 runs in the first game, and 24 in the last. Even if you take those two games away, they're averaging 8.63 runs per game. However, they've yet to face a pitching staff that can hold a candle to Nebraska. Even if Watson isn't pitching, Drew Bowman has shown an ability to overpower hitters, and could impress in his Husker debut as a starter.
Top Opponent Players
Jason Graham, Chris Widner and Martin Parra are all hitting over .430, while Chase Wheaton is leading the team with three homers while hitting only .326. Starting pitcher Emerson Trager has yet to allow a run in 21.0 innings pitched, but Nebraska is highly unlikely to see him.
Three Amusing Facts
The Islanders get their nickname from the fact that the TAMU-CC campus is entirely located on its own island in Corpus Christi Bay. They're one of two universities in the nation that can claim that fact, with the other being sister university TAMU-Galveston.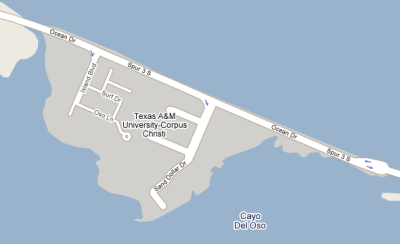 This may be a matter of personal opinion, but the Islander jerseys remind me of what those guys who take your softball beer league too seriously might dig out of their closet. They're what I'd call the 1978 beach baseball look.