I thought about not running this feature this week, since I think we all know where this is going... But just for the sake of consistency...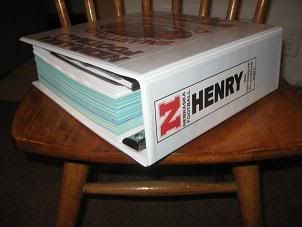 Think this isn't part of the problem?
Offensive Line:
F
Block somebody, please?
Running Back: D+ If Quentin Castille doesn't start at I-back next week, Billy C spent more time focusing on his buyout than on his soon-to-be-former team.
Quarterback: F Erratic all day, especially early when he misfired badly on several short passes, leading to three-and-outs.
Wide Receiver: C- Tried to make some circus catches of poorly thrown passes.
Defensive Line: F Bleah.
Linebackers: F Bleah.
Secondary: F Bleah.
Special Teams: C+ Adi Kunalic nailed his kickoffs as usual. Dan Titchener had a bad shank on the punt. Rickey Thenarse gives 130% on every play.
Coaching: F Coaches fighting amongst themselves. Players fighting amongst themselves. Coaches admit their playbook is too complex and tried to simpify it. Did it work? Of course not.
Overall: F Worst home loss in nearly 50 years. Please...make it stop!
Elsewhere in college football:
Missouri: B+ Yeah, you lost to Oklahoma. But these are not the Tigers of old.
Texas A&M: F Also laid an egg in their tuneup before the hotjobs.com bowl next weekend. One difference... Bill Byrne will probably get to hire a replacement.
Texas Tech: A Making a case for firing defensive coordinators midseason.
USC: C- More examples that Rivals rankings don't mean squat once you kick off.
Husker Fans: A+ Yeah, a couple thousand left in the 2nd quarter. There were a smattering of boos just before halftime. But 70,000 of you returned after halftime to take your medicine down 38-0. Husker fans are NOT going to let the bungles of an egotistical athletic director and disfunctional coaching staff destroy years of tradition. Well done!
Based on the the results of last's week's report card and yesterday's game, I think it's safe to assume that we'd see about 98% "F" or lower grades from the CornNation readers. So rather than vote on the report card, let's get an update on the pulse of readers instead...